Whether you purchase trees to resell them or plant them directly, you need consistency and quality. We serve some of the best landscape companies and tree resellers on the East Coast and we've built our reputation on finishing trees in a superior way. Our goal is to produce high quality caliper trees that are healthy for the long haul and have a consistent shape. This takes skill, hard work and careful planning. So every day, we get in the fields and make sure our trees are high-quality and long-lasting. It's why so many of our customers have come to rely on Spring Hill.
How We Maintain Quality:
Our customers love the fact that we're reliable and deliver quality they can count on. If you want to know how we maintain our trees, here's a few of our practices that keep our trees strong and beautiful for the long haul.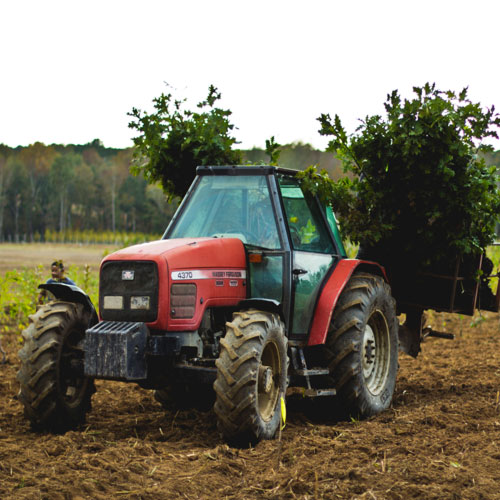 Quality From the Start
We start with quality so we can finish with quality. We always start with liners in containers and bare root from reputable vendors.
Consistency
When you order from Spring Hill Nursery, your trees will have a consistent, recognizable shape that customers love and rely on. To achieve this, we prune at planting and annually as a minimum, then as is needed there-after. To make sure your central leaders grow strong and straight, we reinforce with steel or fiberglass stakes.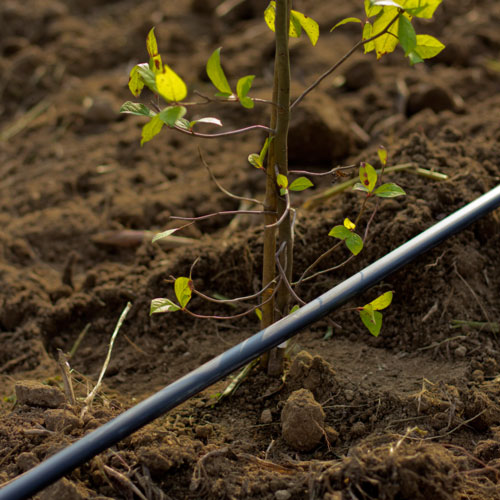 Strong & Resilient
Spring Hill trees are as strong and resilient as they are beautiful. When planting, we reposition and level each tree by hand. Because of this, our roots and flares develop properly. Every Spring Hill tree benefits from our drip irrigation system. We refine and control this system for specific species, seasonal changes and our own topographical qualities. Throughout the year, we monitor and spray, fertilize, or cultivate as needed. This ensures your trees stay strong after they arrive.
Fresh 
Spring Hill trees always arrive fresh. We tag your trees in November, but keep them maintained and in the ground until one or two days before shipment. Once trees are dug and prepped for shipping, we water as needed. This way, you're getting the freshest tree possible.
We're centrally located
Our centralized location in Virginia is key to bringing you the highest quality trees and dependable access. This means that you receive your order quickly and freight costs remain low. Our zone 6B growing climate is also ideal, as it gives us compatible harvest windows for Northeast regions.